We Have Gifts For You!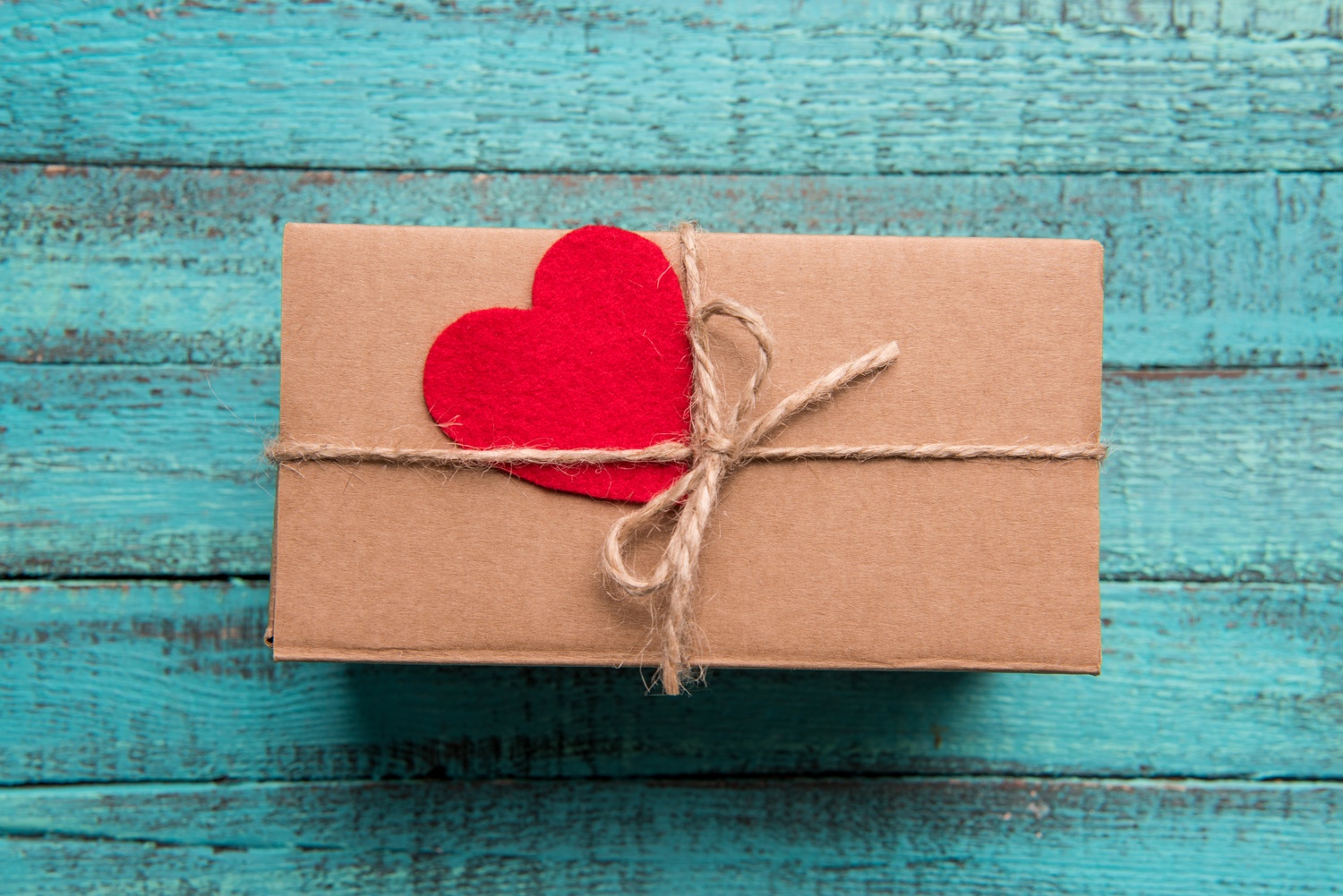 We are so grateful to our amazing sponsors for showering you with these gifts!
1- Creation Ministries International – Has 4 items for you! Please note you must add ALL items to your cart before checking out, in order to apply the coupon code. One coupon per person. Use code HSFREE at checkout.
1. Issue of our flagship Creation magazine. Full-colour, no advertising, kids' section inside. Download here.
2.  Christianity for Skeptics – Answering questions that challenge the Christian Faith, use code HSFREE at checkout:
3. How Did We Get Our Bible – Booklet, use code HSFREE at checkout:
– Kindle
– eReader
4. Stones & Bones – Easy-to-understand explanations on fossils, 'missing links', mutations, dinosaurs, natural selection and more. Use code HSFREE at checkout:
– Kindle
– eReader
2 – Captivating Compass – Roman Britain Virtual Tour & Unit Study – Expires 1-June-2020
This unit study & museum guide will take you on a virtual tour of one of the world's most famous museum galleries that contain the Roman history in Britain exhibits. You will visit the gallery and explore the museum collections and then enjoy completing the activities to learn more about Roman History in Britain. Access this item here, and use Code: CASWAG.
3 – The Creation Trail – You and your family deserve meaningful museum experiences no matter what. Due to recent developments with the coronavirus, you can now more easily than ever tour a museum from the comfort of your own home. Don't forget to bring a creation guide along with you through our free mobile app, The Creation Trail. Plus, you will have a handy printable to help facilitate a discussion that makes learning about science and the Bible fun! Claim your guide here.
4 – JanLBurt.com – A series of encouraging articles written specifically with the heart of homeschooling moms in mind. Expect to be bolstered, encouraged & blessed as you read this eBook! Get your eBook here.
5 – Schooling With Grace – Are you looking for a game that will get the whole family involved in learning vocabulary. This fun yet competitive game is perfect for every age. 6 weeks of SAT vocabulary words. Download it here, using code vocabwizard.
6 – Jen Dodrill History at Home – Life skills, adulting, all those things teens NEED to know before leaving home are here! I made this life skills list as part of an article I recently wrote, and I wanted to share it with you all. Grab your checklist HERE before we get started!
7 – R.E.A.L.-World Learners – Help your kids stay excited about learning and beat the isolation blues with these daily, interactive Math activities in a virtual Math club setting. Claim for free month here.
8 – Living Life and Learning – Your kindergartener, first or second grade student will love these worksheets to learn all about the honeybee. This printable pack has 34 pages of goodness, including full color illustrations, tracing pages and interactive notebooks. Get your printable pack here, an use coupon code CANADASYM20 at checkout. Offer expires on April 30th.
9 – Institute for Excellence in Writing (IEW) – IEW pulled some of their best resources to provide you with a free, completely digital, three-week program of English language arts instruction, which you can utilize to allow your students to continue learning while away from their classrooms. Altogether, as many as eight vocabulary words are taught each week. You'll find the resources here.
You can also watch Andrew's talk on Nurturing Competent Communicators, where you'll learn the two easy but unbelievably powerful things you can do to nurture competent communicators in your family, by clicking here.
10 – Northwoods Press – Remembrance Day Lesson about Secret Agents – Grades 3-8, available this product will captivate your children! Email [email protected] with CA Swag Bag in the subject line for your unique download code.
11 – Beyond the Stick Figure – Learn essential drawing skills and share some special family time. This course is designed for the entire family to do together. It will work you through learning to draw a mystery project step by step. This is an introductory course for students ages 5-95. Have a hoot with your family and build special memories while learning drawing skills that will provide a lifetime of joy. Course includes over 20 easy to use, incremental lessons to get your family drawing, again. Do you remember the joy of drawing as a child? You can rekindle that feeling and nurture your inner art genius with this delightful course. Download yours using coupon code CANADIANHOMESCHOOL2020 at checkout.
12 – Tree of Life School and Book Service – We are offering a 10% discount on all orders through the end of April if you buy either a Small Steps to Big Ideas OR a What's the Big Idea? manual. The discount will apply to your entire order excluding tuition. No coupon necessary.
13 – Wildly Anchored – Help your kids develop their personal and intimate relationship with the Lord while learning to dig into the Word with these printable S.O.A.P. Bible Study Notes For Kids! Download them here with coupon code CHS2020.
14 – Peppermint Stick Learning Company Inc. – Teach Bible history in Sunday School or family Bible time with these unique hand-drawn pictures to colour, highlighting major people and events in chronological order! Then hang the pages/cards on an indoor clothesline across a room like a time-line or hole-punch and store in a binder. All ages – preschool to adult. 27 picture pages (black and white). Download in pdf format (with an end-user license agreement) here, using coupon code SWEETNESS! Offer expires on April 18.
15 – Life as a Lifeschooler – 5 Lifeschooling Hacks (+1 Big Secret) to Conquer Homeschool Burnout, download your copy here.
16 – Intentional In Life – So let's put away those textbooks and printable pages and let's get those creative juices flowing and those hands ready to do what they do best and that's to create.
The ideas and tips I share in this printable pack will encourage the love of learning in your child. They will become explorers, inventors, artists, writers, and the list goes on. Let their imagination go wild! 😉 BONUS: I also share family fun activities that you can start right away! Download your printable pack here!
17 – NILD Canada – What makes NILD Educational Therapy distinctive and effective in cognition, perception & emotion and the development of the executive brain? Listen in on this session from the NILD Canada Annual Conference 2018 to learn more about NILD Educational Therapy. Download your free workshop here!
18 – Apologia – FREE! Understanding the Immune System e-Book from Apologia Science. This is for the entire family. Use only simple household materials, paper, pencil, crayons to learn how the immune system works and how germs spread. Includes several hands-on activities, science notebook pages, 2 levels of vocabulary word searches, and a coloring page for the younger scientists! Print and GO!
PRE-ORDER and SAVE BIG on Apologia's 5 new spring releases! Math, Botany, Physical Science, and Biology titles are waiting for you. Visit apologia.com/shop to learn more and pre-order now!
19 – Maple Tree Publication – Free download of Maple Tree Publications' "My Book of Centuries". Please use coupon code CHS2020BOC until April 30, 2020. 
FREE SHIPPING on orders over $150. Please use coupon code CHS2020FREE until April 30, 2020.
$10 Shipping on orders under $150. Please use coupon code CHS202010 until April 30, 2020.
FREE SHIPPING on orders over $150. Please use coupon code CHS2020FREE until April 30, 2020.
$10 Shipping on orders under $150. Please use coupon code CHS202010 until April 30, 2020. 
20 – A Gentle Feast – A Gentle Feast is a complete curriculum for grades 1-12 that is founded in Charlotte Mason's philosophy and rooted in books, beauty, and Biblical truth. Ge 15% off your order with code canada15, offer expires on April 30th, 2020.
21 – Capturing the Charmed Life – 3 Downloads for you!
19 Tips for Covid19 Learners – Tips that help unexpected home learners function with work and home learners in their four walls.
Morning Affirmations – Morning affirmations that the homeschool mama can remind herself — focussing her heart and mind on thinking on the right things.
Coaching Session – Homeschool mama coaching session on managing our uncomfortable thoughts: thought self-care strategies.
22 – Creation Ministries International – For those of you who wanted the slides from Richard's talk, you can get an mp4 video download of his talk It's a Great Time to be a Christian for 40% off until April 30 by clicking here, and using code VIDDL40. It's the same basic message to a general audience as opposed to specifically homeschool parents.
23 – Gather 'Round Homeschool – 10% off all individual units (print or digital) and merchandise with code CANADA offer expires April 20th.
PLUS… Buy the teachers guide and 6 student notebooks of our brand new Indigenous People's unit in PRINT and get the DIGITAL files for FREE!
24 – ShillerMath Digital Fraction Curriculum
Nothing to ship! Everything is downloadable upon purchase. Besides providing a stellar Montessori-based education for beginner through advanced fractions, the Fractions Download Kit is also recommended to fill the holes in the math foundations of 7-15 year olds. Lifetime downloads* include PDFs of the Fractions Lesson Book, Fractions Answer Guide, Parent Guide, Completed Worksheets, Review Test Scoresheets, printable fraction circles, and mp3s of the Fractions and Least Common Multiple songs. If you are on a budget, but still want the full value of Montessori-based, multi-sensorial lessons unique to ShillerMath, Fractions Download Kit is the perfect solution. Also uses some additional common materials to be supplied by educator. https://shillerlearning.com/bloglink/theycallmeblessed
25 – They Call Me Blessed
Your Homeschool Blueprint ($17.00 Value) With Your Homeschool Blueprint e-book and mini video course, you will build the blueprint for a solid foundation step-by-step by: Identifying and reinforcing your reasons for homeschooling; setting clear goals for your homeschool in general and for each child; and defining a clear mission statement which will sustain your homeschool commitment and help you accomplish your homeschool goals from now on. BONUS: 20% off entire purchase on They Call Me Blessed Academy (Use code: HSBB20OFF)
25 – Usborne Books- Nicole's Story Corner – $5 coupon, for orders over $50, or $10 off on orders over $100. To redeem this coupon, message Nicole's Story Corner on Facebook for VIP checkout.
26 – Creating History – Virtual Museum: Mind Control
Why did so many Germans follow Hitler? This exciting "virtual museum," takes students to various primary and secondary sources that help to better evaluate this essential question. The activity can be completed individually or the station sheets can be printed and displayed as a virtual museum for a homeschool group/co-op to explore! Click here to access it!